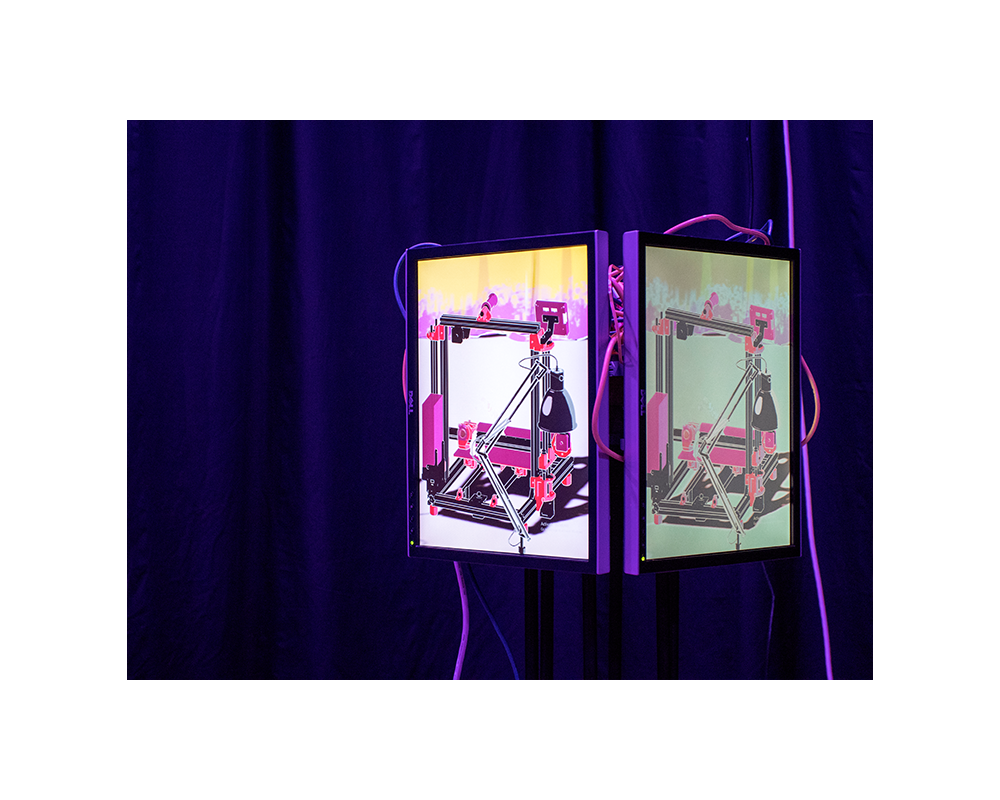 ---
---

A boolean operation, a loft, a group of extruded curves, a pile of rigid bodies, a polygonal mesh, a fluid simulation, a robot choreography: these are today's architectural elements. They come into being through knowledge shared on YouTube, Vimeo, Instagram, online forums, and various Google Search results by both professionals and amateurs. The task of the architect thus becomes not only to master these techniques, but also to use them to augment existing disciplinary conventions, while at the same acknowledging their limitations, blind spots, and potential flaws.




Assorted Demo Sceness a series of models, LCD screens, wires, and motors running physics simulations, executable scripts, and browser-based environments centered around the paradigm of the demo scene as a new form of knowledge. As software continues to be ever updated, the demo and tutorial have become the de-facto form of learning new tools and exhibiting their potentials. At times we have witnessed the demo become the final artifact and be mined for qualities that can be reframed as novel architectural effects.

Project Credits

Assorted Demo Scenes was designed by Galo Canizares with help from Shekoufeh Golnezhad as part of the 2018-19 Christos Yessios Visiting Professorship at The Ohio State University.